In the autumn of 1998, we moved from New York City to Montclair.
After many years as an apartment dweller with nothing more than a fire escape and window sills with which to garden, I found myself on a one acre property with a sweeping front and back lawn—a blank canvas.
In that first autumn I planted approximately 2000 tulip bulbs in the front of our home. I had no idea what would happen. Would they come up? Would they actually bloom come spring? To my delight and surprise, they did bloom and it was an absolutely beautiful sight. After receiving a letter of thanks and congratulations from Jean Kidd of May in Montclair, I was hooked!
At the time, I was running a successful Couture Bridal House in Soho.
The business I had started in 1985 was know as Cynthia C. & Company. We designed and produced a line of couture bridal gowns which were carried in bridal shops across the country and in Canada. A short time after the events of 9/11, I made the very difficult decision to close the business and focus on raising my family. It was a very hard decision but, once made, a good one. Although I didn't miss the day to day running of a small company, after a couple of years of enjoying a much needed break, I found I did miss the creative part of my work. I struggled to fill that need and found that gardening my big empty one acre plot in Montclair actually did just that. I found in it something that gave me great joy and, as I began to shape and mold the blank slate that was our property, I realized I had an innate talent for designing and gardening the landscape.
It seemed there was no place I would rather be than out there digging in the dirt. And after a few years, I had successfully transformed what was once a blank slate of lawn into a beautiful and serene space.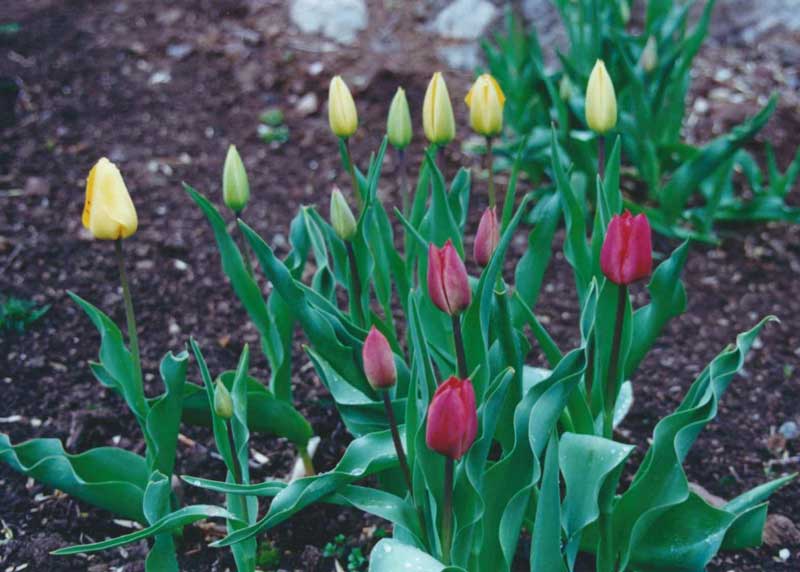 During that process, a friend asked me for help with her garden. She was having a 40th birthday for her husband and wanted to have it in the back yard which at the time was nothing more than lawn and weedy garden beds. It was transformed in a matter of weeks to rave reviews. That evening at the party, one of the guests asked if I would be willing to take a look at their property with the possibility of doing some work in the back of their home. I did, they hired me and a new career was born. I decided to take this new love and back it up with a good education. I enrolled in the New York Botanic Garden's School of Horticulture and completed a certificate in Landscape Design.
The rest, as they say, is history…