Christmas Day 2015 was a Balmy 63 Degrees
No chestnuts were roasting on an open fire here. December 27th was still beautiful though the forecast was finally looking a little chilly for the upcoming days. So that was the day to finish up the outside chores…to finally get it all done. We were only just bringing in the outdoor furniture and getting things covered for the winter. I don't ever remember doing these chores that late in the year. I finally threw away my six pots of annual mums – they actually continued to bloom and had color on them since November. Usually by Thanksgiving they are done and gone.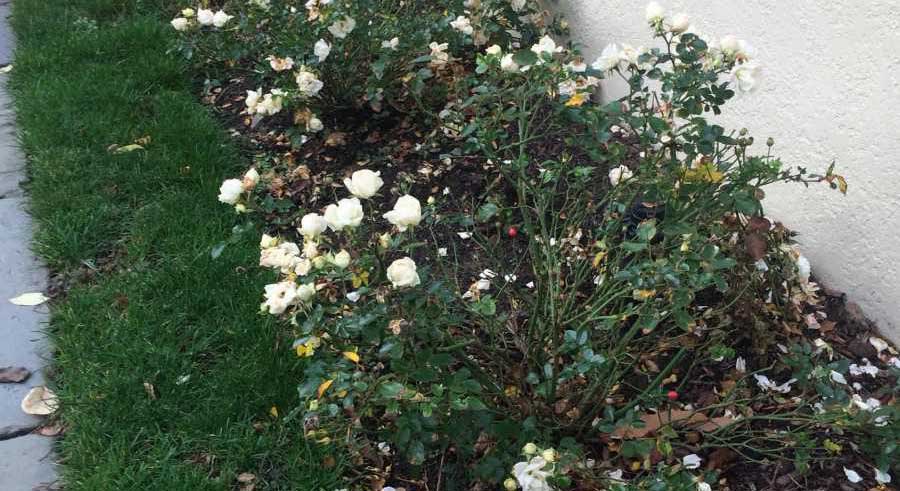 Mums Outside Next to Christmas Garland
And a rose from the garden beside the decorations on the mantle. Although I was as happy as can be that there was no snow and I only recently put on a winter coat, I know it is not a good sign of what is happening in the world. I worry about the polar bears! By December 27th I still had roses blooming.
The sedum thought it was spring and the daffodils were pushing up their greens. What affect will this have come spring, I am really not sure.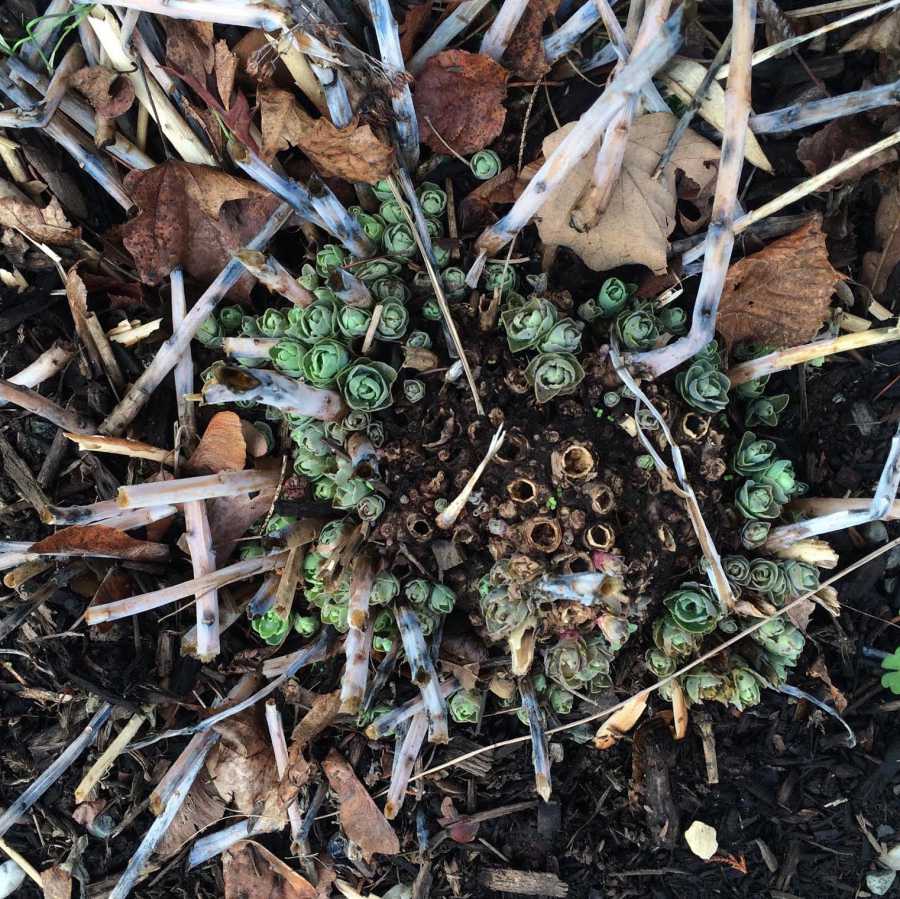 December 29th and, Yes, it was Finally Feeling More Like Winter
There even seemed to have been a bit of snow the night before. It had to come sooner or later, happy for me that it was later. The downside of all of this is those poor polar bears. The upside is that in about three months at the end March, I will start bringing out and uncovering things again for spring.
This Weather has Prompted Some Trees and Shrubs to Bloom When They Shouldn't
Some are blooming weeks and months sooner than they should. Daffodil stems are poking their heads up above the soil. A sudden drop to sub zero temperatures following warm weather would severely stress many plants and trees, especially after the drought we had this past summer. But most plants should acclimate with a gradual return to more normal winter temperatures. Some flower buds will be killed so we may see fewer blooms on flowering trees and shrubs this spring.Leaves on the daffs may suffer some damage but the lower buds are still deep underground and will be protected. I guess we will have to wait and see how it all turns out come spring.
Stay tuned…