Winter is a long season for a gardener.
The days are short, the nights too long and the overall dreariness can sometimes seep into your bones and your soul.
If you have read my posts in the past then you know this is a recurring theme for me. You also know I have tried to find ways to find the beauty in winter and to keep myself happy while waiting for spring.
This winter, I have just the thing: Art in Bloom 2018—the 10th Anniversary Celebration
In Montclair we are privileged to have a museum in our town, the Montclair Art Museum. It has been a fixture here in Montclair since it first opened in January of 1914 with a collection of Native American Art donated by Florence Rand Lang.
Since coming to Montclair from New York City in 1998, I have grown to love the Museum and have gotten involved in a number of ways. I have enjoyed the various exhibits over the years, I have taken painting classes, both of my children have attended Art Camps over many summers and I recently joined the Board.
Hands down though, my favorite event is Art in Bloom.
Art in Bloom, a signature celebration of the Montclair Art Museum (MAM), is a biennial festival of floral design.
The 2018 rendition and 10th Anniversary of the event will present 37 enchanting floral interpretations of works of art currently on view in MAM's permanent collection and special exhibitions.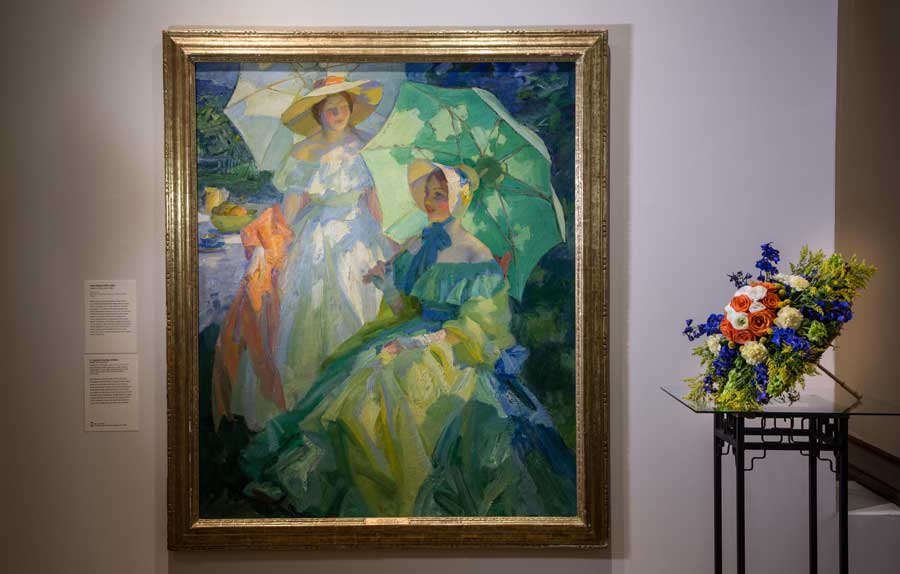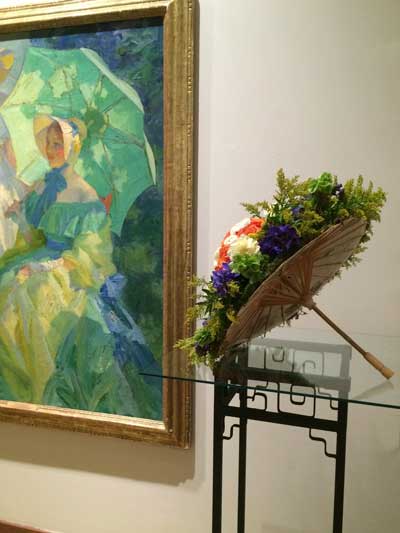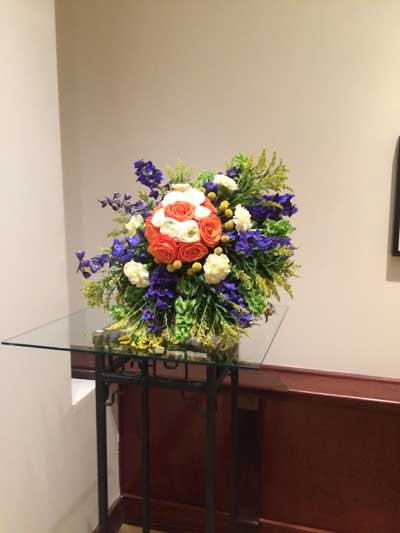 Floral Design: Cynthia Corhan-Aitken
This year will be the 7th time I have taken part as a floral designer, after doing my first design in 2005.
Over the years I have designed for paintings by Edward Hopper, Frederick C. Frieske, Martin Johnson Heade and Faith Ringgold, to name a few.
This not-to-be-missed exhibition will be open to the public May 16–20, 2018 to benefit the Montclair Art Museum's exhibitions and education programs and advance the Museum's mission to engage and inspire diverse audiences across the region. For further information about Art In Bloom 2018 and associated events please check the Museum's site or search for the hashtag: #ArtinBloom10.